Xiamen Cerarock Imp.&Exp Co., Ltd.
Foshan Cerarock Ceramics Co., Ltd.
Cerarock has specialist-manufacturing ceramic tile & porcelain tile & artificial culture stone for over 12 years. Our full time on the ground presence allows us to constantly be at our factories throughout manufacturing. This is a major advantage ensuring we have full manufacturing control at all times.This enables our team to execute on all types of projects ensuring we provide the highest quality products at outstanding value. We have a hand's on approach to dealing with all of our suppliers. After years of development, we have been experiencing incredible growth over the years. And today our global presence extends to over 30 countries.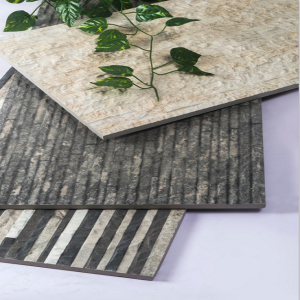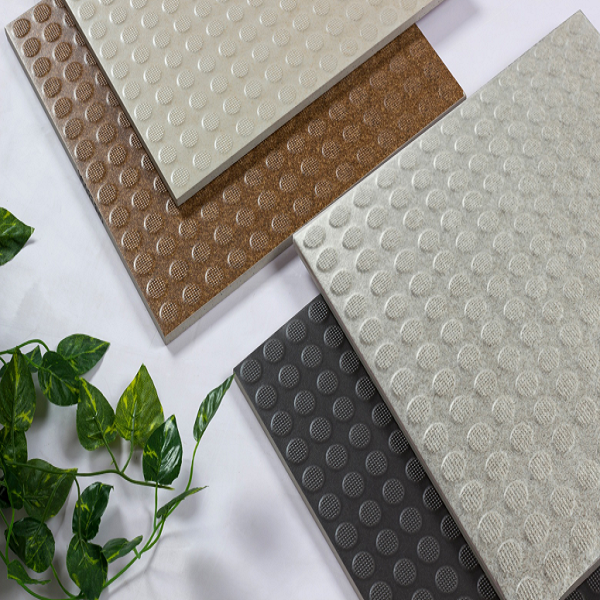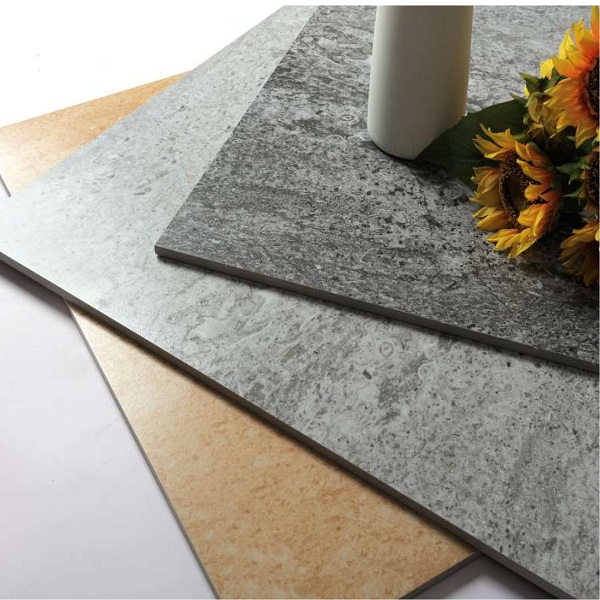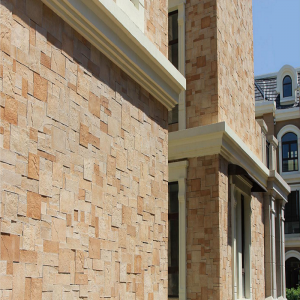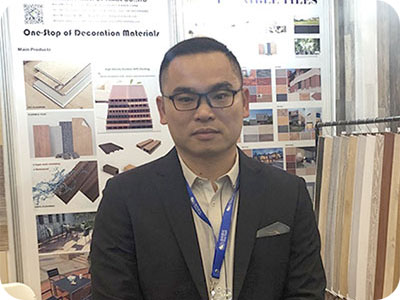 Zayed Wu has been working in Xiamen Minmetals Group for more than 18 years since his graduation from Business English Major, this company is state-owned and provided a big paltform for Mr Zayed to explore his ability. During the past 18 years, Zayed learned deeply in building material area and exporting cases, which laid a rather solid foundation for the further tile business he built. Also in 2002, he stationed abroad in Qatar for 2 years and was deeply influenced by Muslim culture there, that's how the name of ZAYED came. From 2005, Zayed has been sat foot in the tile business, which is actually a destined way for him. As the center of Rustic tiles Jinjiang is his hometown, growing up with the environment of ceramic tiles and all resources gotten from relatives makes his new-started business develop rapidly. So it's a natural result for Cerarock to take shape in 2012.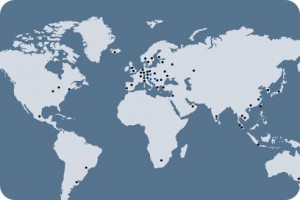 Production Network
Cerarock's production network brings the latest trends and innovation to our customer's doorsteps. Our expansive capacity translates into vast selection and immediate distribution. With Cerarock, customers have quick access to unique and, in many cases, first-to-market products. We offer the latest colors, finishes and textures, accompanied by a broad assortment of coordinating trim and accent pieces.
Value:
Cerarock is committed to maximize the value we deliver to each customer. The Cerarock team is constantly developing, sourcing and refining in order to provide the best products at the best value.
Staff and QC:
No goods would be shipped to our customers without being inspected strictly by CERAROCK QC Team; No sales would get in touch with customers directly without staying in workshop to learn the producing & quality inspection procedure; "My Name is Your Guarantee".
                                                                                                                                                             ——CERAROCK
Xiamen Cerarock Imp.&Exp Co., Ltd.
Headquarter Add:RM 706, Xin JieChuang Building. No707 Hu'An Road, Hu Li District, Xiamen City
Tel: 0086 592-5393061
Fax:0086 592-5393071
Foshan Cerarock Ceramics Co., Ltd.
Branch Foshan Add: No.3~5, 1st Floor, Hall B, Shiwan Sanitary Ware city, Chan Cheng District, Foshan City, China.
Tel: 0086 0757-82900125
Fax:0086 0757-82900125
Cel:0086 18927707222
E-mail:zayed.wuzd@cerarock.com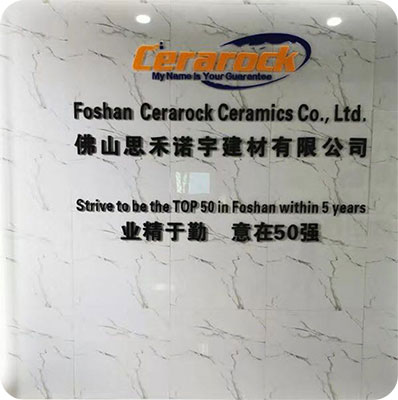 The logo of Cerarock look like a "WHALE"
"Blue color"represents the GLOBE which is the global market.
"Orange color" represents the strengthened belief.
"My Name is your guarantee" represent our operating principal.
"Three Dots on top of the Cerarock" represents the Chinese Philosophy of the sky & the earth & the people.
The whole meaning is that we stride to become the bridge of China and the World under the guidance of the Chinese Philosophy.